Contact Us
Sandy River Pork
193 Axton Rd.
Axton, VA 24054
Phone & Fax (Local): (276) 790-2422
Phone (Toll Free): 1-888-211-4765
Store Hours:
Thu & Fri: 9am - 6pm
Saturday: 10am - 3pm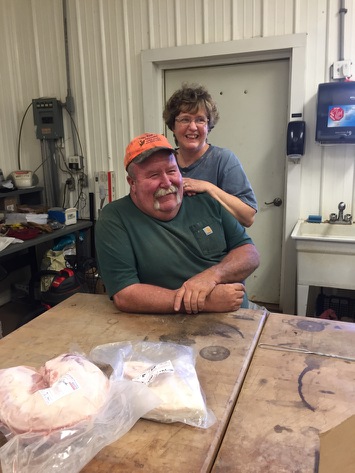 Walter & Yvonne Rieck, Owners
Email Us
The form below is safe and secure. Fill out the following four fields and an email will automatically be generated and sent to us! We appreciate all your comments and look forward to hearing from you.